Since the TDSA Housing Sub-Committee formed back in February 2016, we have produced various documentation in order to share information to developmental service agencies regarding accessing affordable and supportive housing.  Here are the documents which have been produced in the 2019 year. 
2019                                                                                   
TDSA Housing Sub-Committee Final Report – March 2019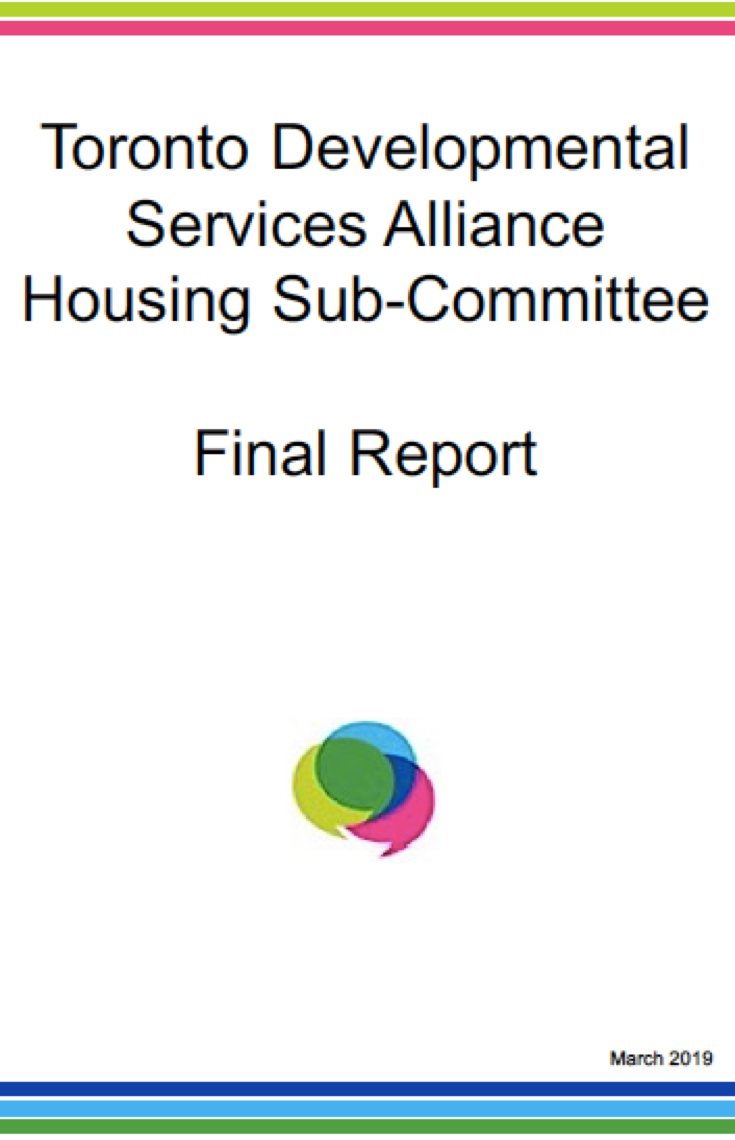 At the 2018 Housing Forum, the Toronto Developmental Services Alliance (TDSA) Housing Sub-Committee announced that it will be wrapping up their work and dissolving in March 2019. The intention of this Final Report is to provide a summary of the work the TDSA Housing Sub-Committee has engaged in since its formation over 3 years ago, and outline recommendations for consideration. 
Click here for a copy of the TDSA HSC Final Report. 
---
2018 Housing Forum Report – January 2019

The TDSA held their third Housing Forum on November 30, 2018, where various speakers presented on the issue of affordable and supportive housing. Following these presentations, a panel discussion was held, and attendees engaged with the presenters in a dialogue around affordable and supportive housing. This report provides a summary of the Housing Forum presentations and the dialogue that was held during the panel discussion.   
Click here to download a copy of the Housing Forum Report.