Create TO
The National Housing Strategy Demonstrations Initiative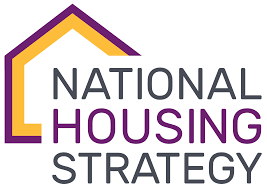 The National Housing Strategy Demonstrations Initiative highlights innovative practices, technologies, programs, policies and strategies. These will help improve the performance, viability and effectiveness of affordable housing projects.
The next open-call competitive application process will launch on April 15th, 2019.
Click here for more information
---
Canadian Mortgage and Housing Corporation (CMHC) – Rental Housing Solutions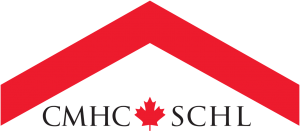 CMHC has various funding opportunities and mortgage loan insurance products for rental properties.
Seed Funding: Financial assistance for activities that will help create new affordable housing units and assist existing housing projects to remain viable and affordable.

Affordable Housing Innovation Fund: Offers funding for new funding models and innovative building techniques in the rental housing sector.

Rental Construction Financing: Provides lower-cost loans for the construction of rental housing across Canada.
Find more detailed information here. 
---
Home for Good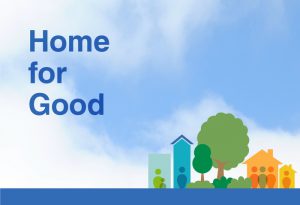 On September 11, 2017, the Ministry of Housing announced that they are partnering with municipalities across the province to provide more supportive housing and other services for those in need, to reduce poverty and end chronic homelessness. The province is investing in local, innovative approaches to get people experiencing chronic homelessness into housing and provide them with the support they need to stay there. The City of Toronto is receiving $90 million over three years. This funding is known as Home for Good, and will be delivered in three phases, with the third phase being an 'Open Call for Ideas.' This phase currently intends to have an RFP available for agencies to submit their own ideas for housing related projects, in order to access the available funding. 
Click here to access the Home for Good Program Report and learn about how to access this future funding opportunity. 
---
Open Door Affordable Housing Program – City of Toronto

Toronto City Council approved the Open Door Affordable Housing Program in 2016 to accelerate affordable housing construction by providing City financial contributions including capital funding and fees and property tax relief, fast-tracking planning approvals, and activating surplus public land. 
The Open Door Program assists private and non-profit affordable housing organizations to reduce the cost of developing housing and improve housing affordability through:
Providing City financial contributions including capital funding and incentives such as exemptions from planning fees, development charges and property taxes

Fast-tracking planning approvals through the Open Door Planning Service for projects that satisfy the City's Official Plan

Unlocking opportunities on private, public and non-profit land for affordable housing, including properties owned by Build Toronto, the Toronto Transit Commission, the Toronto Parking Authority and Toronto Community Housing, among others
Click here to access the Open Door Guidelines to learn more about the program. 
Make sure to sign up for the Open Door Registry to be notified when affordable rental and ownership housing RFPs/ Calls for Applications are available.