Public Development Sites for Affordable Housing

Toronto is activating public surplus land in collaboration with CreateTO, the Toronto Parking Authority, Waterfront Toronto, Toronto Community Housing and the federal and provincial governments. 
Click here for access to further information about these Open Door sites and check back regularly for calls for proposals for these sites. 
Make sure to regularly check the City of Toronto site for Open Requests for Proposals (RFPs) on other affordable housing developments here. 
Sign Up for the Open Door Registry 
By signing up for the Open Door Registry, you will be the first to:
Be notified when affordable rental and ownership housing RFPs/Calls for Applications are available

Learn about affordable housing development opportunities on public land across Toronto

Learn about other Open Door projects which are creating affordable housing
How to sign up:
Structured Sale of Surplus Government Properties throughout Ontario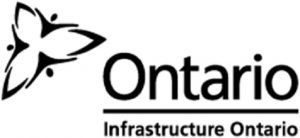 Any property within the provincial portfolio that is no longer required for the delivery of government programs and services, is circulated to provincial ministries and agencies to determine if there is a continued government need for the property.
As of April 1, 2013, eligible not-for-profit corporations that provide a public benefit are included in the circulation of surplus government real estate. To gain access to the circulation, not-for-profit corporations must meet established eligibility criteria and apply to the Ontario Nonprofit Network, which is responsible for maintaining the registry of eligible not-for-profit corporations.  Eligible not-for-profit corporations that demonstrate financial and organizational capacity may submit an offer to purchase surplus government property at market value prior to the property being place on the open market for sale.
Click hereto access the website and find out more information. 
---
Surplus Federal Real Property for Homelessness Initiative

The Surplus Federal Real Property for Homelessness Initiative (SFRPHI), a funding stream of the Homelessness Partnering Strategy (HPS), makes surplus federal real properties available to community organizations, the not-for-profit sector and other levels of government for projects to help prevent and reduce homelessness. While this is a national initiative with available properties posted across Canada, many properties in Toronto and the GTA often become available. 
Click here to visit their website and learn how to get an account and submit an application for available properties. 
---
Toronto Community Housing & City of Toronto Request for Expression of Interest
Toronto Community Housing (TCHC) and the City of Toronto are issuing this joint Request for Expressions of Interest (REOI) seeking information about the interest of non-profits, co-operatives, land trusts and other community agencies in the operation of 693 houses. This REOI gives the non-profit sector an opportunity to provide input into the future of TCHC's scattered portfolio.
Two separate open REOIs have been issued for the operations of a total of 693 houses: 647 single and multi-family houses and 46 rooming houses. 
The REOI will help to assess a range of possible innovative service delivery models, funding models and housing operators for TCHC's scattered portfolio. The information gathered through this process will inform the recommendations to City Council in December 2017, and based on Council's direction, may lead to the issuance of an RFP in 2018.
Click here to learn more and get an update on the progress.