Welcome!  
The purpose of this page is to share relevant housing related information and opportunities to developmental service agencies across Toronto & the GTA. There are many programs and upcoming funding opportunities to access affordable housing, as well as progress being made through various initiatives at all levels of government that will impact the clients we serve.
The TDSA Housing Sub-Committee aims to make this information easily accessible through links and documents provided on this site. This includes providing access various documents produced by TDSA and links to housing initiatives the TDSA is currently engaged in on the  TDSA Housing Sub-Committee page.
If there is a housing related resource that you are aware of that is not currently listed on this page, please contact sjohnson@montagesupport.ca so it can be added.
---
Canada's National Housing Strategy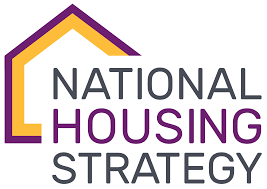 The federal government released their long awaited National Housing Strategy (NHS) on November 22, 2017. Canada's first ever National Housing Strategy is a 10-year, $40-billion plan that will strengthen the middle class, fuel our economy and give more Canadians across the country a place to call home. 
Click here to be linked to the National Housing Strategy  for download.
Canada's National Housing Strategy in the News 
Some links have been provided below offering various perspectives and opinions about the National Housing Strategy. The aim is to help give you a more well rounded opinion about this highly anticipated document. 
Canada Alliance to End Homelessness